Personalized Cat Necklace Custom 1 Name Necklace Gift for Her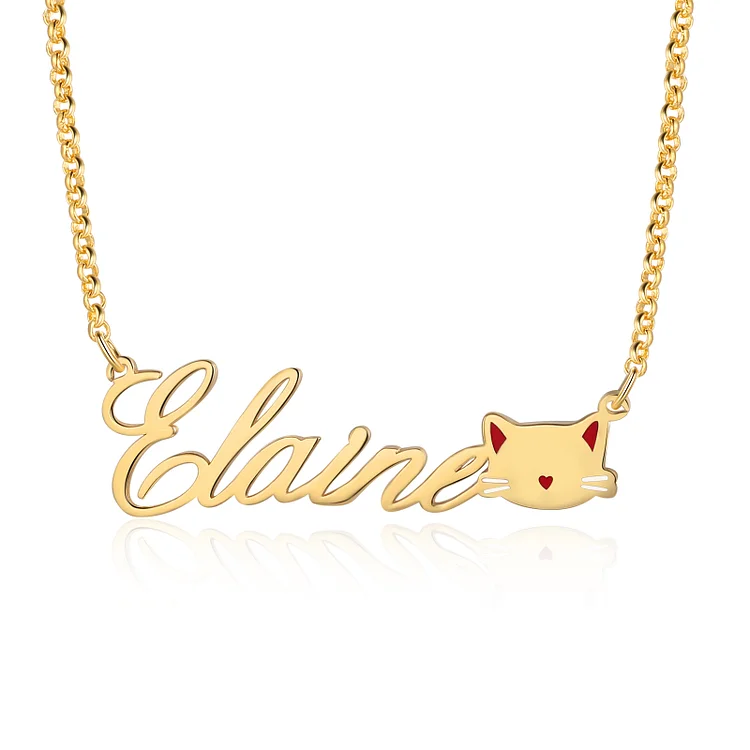 Personalized Cat Necklace Custom 1 Name Necklace Gift for Her
When it comes to the perfect personalized name necklace our Classic Name Necklace in 18k Gold Plated Sterling Silver is ideal. 

You can choose the style you want to customize your name or word, which makes your necklace more cool and unique. You can wear this nice necklace in your daily life or on some special occasions. 

In addition to getting your own name, other options would be a great gift for a girlfriend, family member, boyfriend, BFF, pet, parent, or even a favorite word that you use for inspiration.

Personalized: 
Up to 10 characters to choose from for customization, please notice your spelling and formatting before placing your order!
One name or word per pendant.
First letter of name or word is capitalized by default.
The size of the pendant varies in accordance with the name and style, and the average pendant size is 3-4.5 cm.
More:
The width of the necklace varies in accordance with the length of the name.
Click Here to view more styles name necklace.